Illustrations / Fabio Vido
My Miojo - Recipes and Stories Book
Four thousand copies of My Miojo - Recipes and Stories were published. The book packaging was made of the same material as Miojo's flavor seasoning mix. The launching was held in big bookstores in São Paulo, Rio de Janeiro, Recife and Curitiba and had the presence of the chefs and signing sessions, just as in any traditional book release event. In three months, around two thousand books were sold and the U$$ 14,000.00 raised were given to an NGO.
We installed special vending machines at subway stations in São Paulo. People just needed to sing Happy Birthday to it and a gift, a special package of Miojo, was given away to them, together with the exclusive recipe from one of the chefs.
Special packagings were developed for the campaign. They contained, as well as the instant noodles, an exclusive recipe prepared by the chef illustrated on them.
Facebook App
Minisite and Facebook app, where the users who sang Happy Birthday to Miojo and blew the candles of the birthday cake won a gift from the party: a bag with the Nissin Miojo special packaging.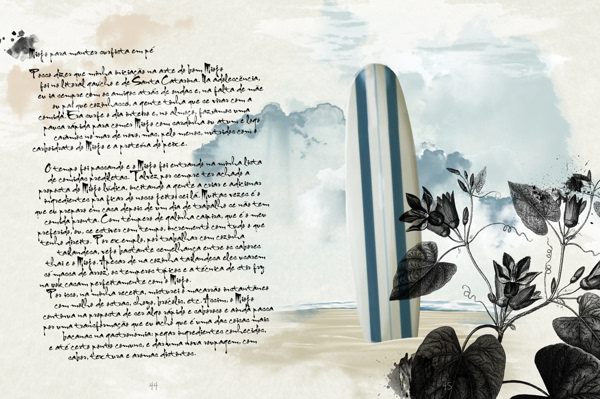 AGÊNCIA: F/Nazca
TÍTULO: Dia do Miojo 2012
CLIENTE: Nissin
PRODUTO: Nissin Miojo Lámen
DIRETORES DE CRIAÇÃO: Fabio Fernandes, Eduardo Lima, Theo Rocha
HEAD OF ART: João Linneu
DIRETOR DE ARTE: Fabio Brigido
REDATOR: Mariana Borga
ILUSTRAÇÃO: Fabio Vido e Fabio Brigido
BRUSHES: Pink on head e Gratiela Dascalu
ART BUYER: Edna Bombini
PRODUÇÃO GRÁFICA: Jomar Farias, Robson De Vitto
TECNOLOGIA: Jefferson Russo
PRODUÇÃO INTEGRADA: Juliana Hasegawa
ARQUITETURA DE INFORMAÇÃO: Ricardo Grego
PLANEJAMENTO: José Porto, André Foresti, Gabriela Sanchez
ATENDIMENTO: Marcello Penna, Gisela Assumpção, Natalie Gruc, Camila Coletti
GERENTE DE PROJETOS: Amabile Gulielmino
MÍDIA: Lica Bueno, André Gramorelli, Mariana Pontes
APROVAÇÃO CLIENTE: Toru Okazaki, Alessandra Elias, Patricia Rusilo, Leticia Dias